Best day spa in Canberra
Six Day Spas to Really Pamper Yourself
April 7, 2023 – 01:15 pm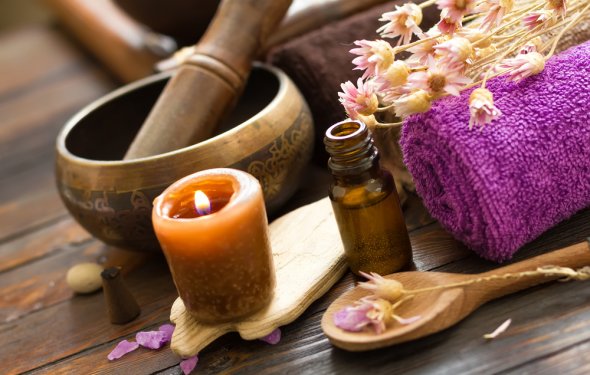 How do you like to relax? I usually find that a big mug of tea and a good book does the trick. But sometimes, especially during one of the busiest times of year, tea doesn't quite cut it in the quest for a bit of R&R. That's when you know it's time to pamper yourself, so here are six day spas you should definitely try:
Canberra Day Spa
Garema Place, Canberra City
www.canberradayspa.com.au
It's time to 'invigorate your senses' by spending a day at the Canberra Day Spa, located in the heart of the Canberra City. The Canberra Day Spa takes a holistic approach to beauty and health, making the ambience quite unique and peaceful.
With features such as a hydrotherapy spa, pedicure thrones and hot stone massages, it's the perfect place to go if you're looking for a little indulgence.
Soma Day Spa
NewActon Pavillion
www.soma.net.au
The word 'Soma' is derived from a Greek word meaning 'body and soul'. Soma Day Spa definitely has a range of treatments that will leave you feeling completely rejuvenated.
Soma is one of the best day spas Canberra has to offer, and has a 5 star rating, due to the exquisite location (it overlooks Lake Burley Griffin!) and quality service.
From body scrubs to eyebrow threading to mud wraps, Soma is the place to go if you're hoping to spend a precious hour or so getting some well-deserved pampering.
Essence Salon and Spa
Woden and Griffith
www.essencebeauty.com.au
Did you know that if you type the word 'luxury' into Google, it redirects you to the Essence Salon and Spa website?
Okay, that's not entirely true… but it should be! From the moment you step inside the Essence doors, you know you're in for something special.
The Essence team prides themselves on giving their clients the best spa experience possible and specialise in advanced skin care therapies. However, a wide range of 'pamper packages' is available to suit different budgets and time availabilities.
Paci Spa
Ginninderry Homestead Estate, Wallaroo
www.pacispa.com.au
For the ultimate escape from the mundane routine of everyday life, Paci Spa ticks all the boxes. Located on the Ginninderry Homestead Estate, just five minutes past the Canberra border, Paci feels like a world away.
Personally, I would make a mini-vacation out of a visit to Paci, and spend a weekend with friends on the 70 acre plot, which just so happens to overlook Ginninderra Falls. And just when you think Paci couldn't possibly get any better, it does.
With ritual packages including linen body wraps, hydration cocoons and Balinese skin softening, you wouldn't be blamed for not wanting to leave!
Club MMM!
CISAC, Bruce
You may have heard of Club Lime or even Club Pink, but if, like me, gyms aren't really your thing, Club MMM is the place for you.
Located in Bruce at the Canberra International Sports & Aquatic Centre (AKA: CISAC) Club MMM promises a truly rewarding experience. Choose from one of the many massages, body wraps and facial treatments and enjoy and afternoon of being primped and pampered.
Bonus: If going to the gym is your thing, and you happen to be a member of either Club Lime or Club Pink, you'll enjoy additional discounts on regular pricing.
Bali Essence Day Spa
Anketell Street, Greenway
www.baliessencedayspa.com
Upon entering Bali Essence, your stresses are automatically left behind and for a period, it feels as though you have escaped to an exotic place.
The beauty and healing treatments available boast a plentitude of health and wellbeing benefits all originating from traditional techniques and recipes using fresh herbs, plants, fragrant blossoms and essences.
Source: www.outincanberra.com.au
Related Posts