Norris of Houston Salon & Day Spa
Donna Abate Makeup Artistry
April 19, 2022 – 02:50 pm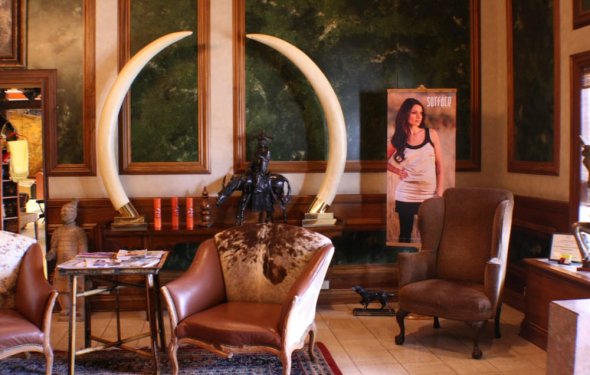 Donna is a master teacher and will teach you the "Secrets of a Pro" with a hands-on makeup lesson. You will receive a lesson chart with written instructions as well as a face diagram specially designed to help you duplicate her instructions. She also specializes in airbrush applications for brides and for all special occasions. Norris has 25 hair stylists to coordinate a hairstyle with your makeup application. We will apply your makeup using our airbrush foundation, which will give you a flawless complexion and lasts all day. Airbrush foundation is water based, so it is wonderful for the Houston humidity, staying matte longer and covering up imperfections or roscea with ease. We recommend a more hydrating formula for skin that needs a glow, and airbrush is not an option. Relax and enjoy...we will take care of the rest.
History
Established in 1986.
Donna Abate is self employed and has a studio in Norris of Houston Salon and Day Spa. (Please read her reviews under Norris of Houston). Norris' hair stylists are renowned for incorporating new cutting techniques and treatments for their clients. Wedding parties are our specialty, our bridal updos and bridal airbrush makeup artistry are unparalleled.
Finally solve the makeup puzzle with a "hands on" makeup lesson. We will teach you the "secrets of a pro" for long lasting, flawless makeup. Our salon is the perfect place to book your appointments for your Bat Mitzvah, Quinceaera, Homecoming Dance, Prom, Professional Head Shot, Class Reunion.and the list goes on.
Meet the Business Owner
Donna Abate has been one of Houston's leading makeup artists since 1986. For weddings and special events, she offers unsurpassed talent to make you look and feel glamorous. She will accommodate all of your makeup services for special occasions; Bat Mitzvahs, Quinceaneras, Homecoming, Prom, Senior Pictures, and Professional Head-shots, and Family Pictures.
Enjoy the pleasure of relaxing and have your makeup applied by one of Houston's most popular makeup artist. Her work has appeared in magazines, weddings and fashion events. Whether your look is soft and romantic, elegant and sophisticated, or unique and trendy, she will create a look that brings out your natural beauty. Donna's makeup applications are not only beautiful, but long lasting. Donna uses airbrush foundation, which gives you a flawless complexion and lasts all day. She applies your makeup with special techniques that help you to look your best for hours and hours.
the success principles
what to do after embryo transfer to increase success
zoloft success stories
30 day success formula review
4 follicles ivf success rate
a miner success ffxiv
animal mating success horse
bar rescue success rate
best morning routine for success
best morning routine for success
cardiac ablation success rate
cdc ivf success rates
celebrate success quote
coming off antidepressants success stories
customer success metrics
day trading success rate
dress for success houston
grace stirs up success
great success
hip labral tear surgery success rate
how to measure success
immunotherapy success rate
increase implantation success
innovative success systems reviews
inspiring quotes about success
is competition necessary for success
ivf success rates by age
john wooden pyramid of success poster
kidney transplant success rates
latin words for success
letrozole success stories 2020
lexapro success stories
lichen planopilaris success stories
lipotropic injections success stories
metrics for success
Related Posts