La Bella Salon & Day Spa
La Bella Salon & Day Spa
October 27, 2018 – 07:06 pm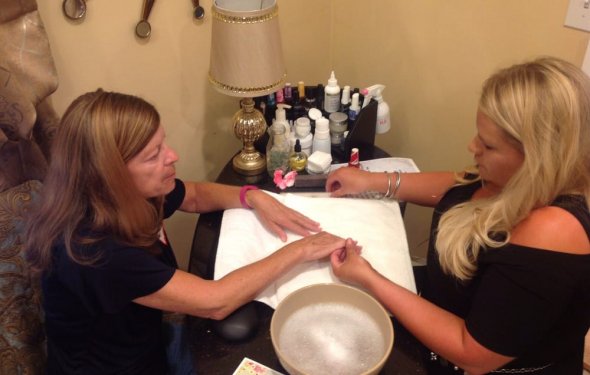 La Bella is a lovely Salon and Day spa located in beautiful Poquoson, Va. Come experience this unique spa by pampering yourself for a few hours or let the friendly staff spoil you all day. You will find La Bella's a serene place to beautify, rejuvenate and indulge.
History
Established in 2016.
As I developed the model of what I wanted La Bella to be, I thought of spas and salons where I had frequented and worked … and, over and over I realized I saw the same products in the majority of them and they all seemed to have the same predictable floor plan. I visualized something far different. I wanted to offer the finest quality products available on the market; and, I wanted La Bella to be a boutique, not a "mill". Voila! La Bella is truly a serene place and I'm committed to ensuring our clients are pampered!
Meet the Business Owner
Hello, Beautiful … and Healthy-Seeking Gents – I'm Casie Bates! I recently opened La Bella Salon and Day Spa in Poquoson!
Hampton Roads has always been my home and now it is home to my husband, Jerry and our daughter, Ashley, who is about to embark on her senior year at Grafton High. I studied to become a licensed Esthetician right out of high school. Since that time, my dream was to one day own my own salon and spa. Well, dreams do come true! With the support of Jerry, who happens to be an amazing contractor, we transformed a 108-year-old vintage cottage on Wythe Creek Road into Poquoson's only boutique salon and spa! It has truly been a labor of love!
Related Posts